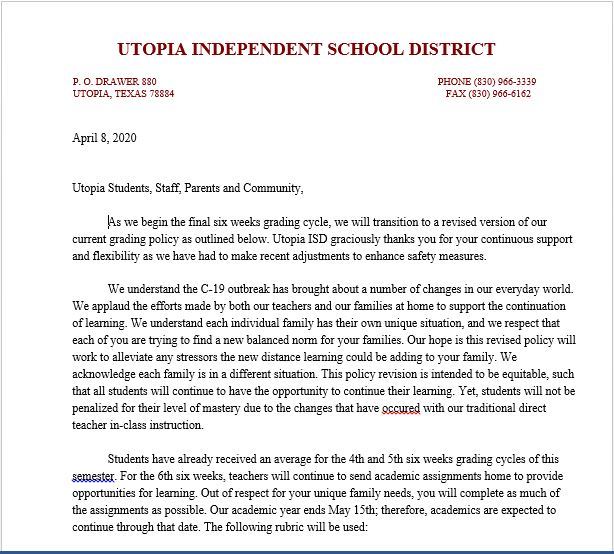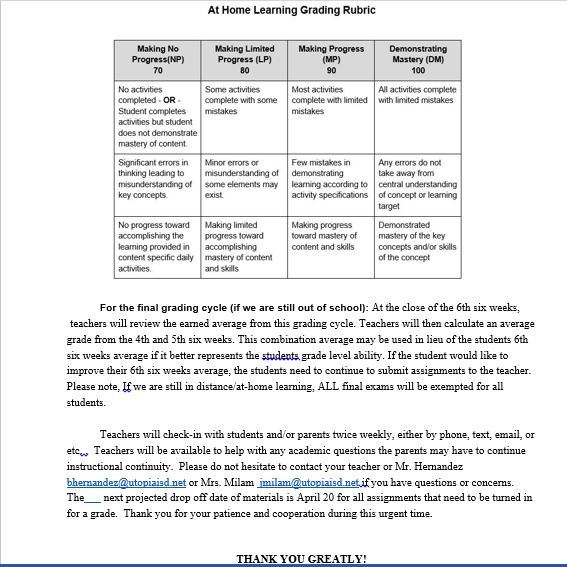 UIL DISTRICT ACADEMIC MEET RESULTS
Readywriting: Tina - 1st; Payton 5th
Poetry: Calsey 4th, Cherish 5th
Prose: Dakota 1st; Ashley 5th
News Writing: Tina - 2nd; Ashley 5th
Feature Writing: Tina 2nd, Ashley 3rd and Paris 5th
Computer Science: Christian 1st, Kyler 2nd, Kaylie 3rd, David 4th - First Place Team
Editorial Writing- Cherish 4th
Social Studies - David 5th
Literary Criticism; Faith 1st; Larkin 2nd; Karlie 5th, Calsey 6th - First Place Team
Science Team of Sidney; David, Ryan, Payton, Cherish and Kayleen - 2nd
Regional Qualifiers:
Tina, Dakota; Ashley, Christian, David, Kyler, Kaylie, Faith, Larkin, Karlie, and Calsey
Thanks goes out to: Coach Keeney, Mrs. Milam, Mrs. Van Pelt, Mrs. Scotty, Mr. Saldana and Mrs. Kay.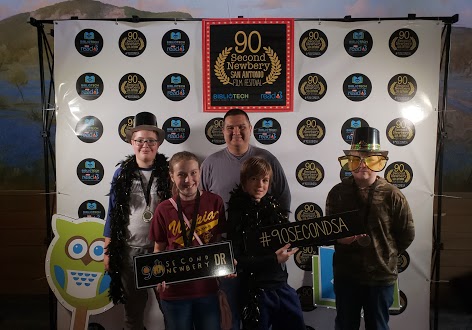 Utopia Schools film receives 1st Honorable Mention at the 4th Annual 90 Second Newbery Film Festival in San Antonio, Tx.
The film was 1 of 20 films select out of 160+ to be featured at the annual film festival.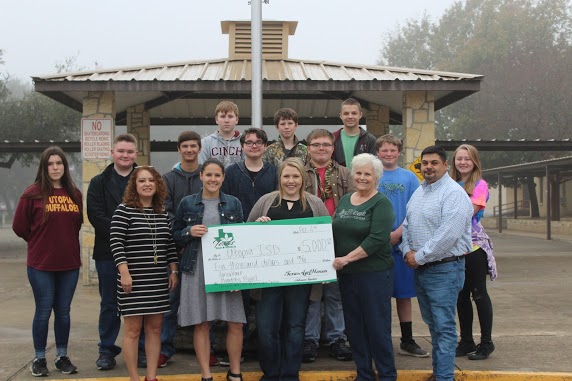 Utopia Agriculture Department receives $5,000 from Texas Women in Agriculture to pursue drone project.
Front row: (left to right) Superintendent, Jessi Milam; Ag teacher,
Amanda Dean; Samantha Korzekwa with Texas Women in Agriculture and
Merlyn Verstuyft with Texas Women in Agriculture.
Middle row: Kayleen Weaver, Peyton Deichler, Riley Smothers, Judah
Duff, David Councilman, Ryan Snow, Sierra Chanack.
Back Row: Hayden Loman, Taylor Lehman and Ty Cox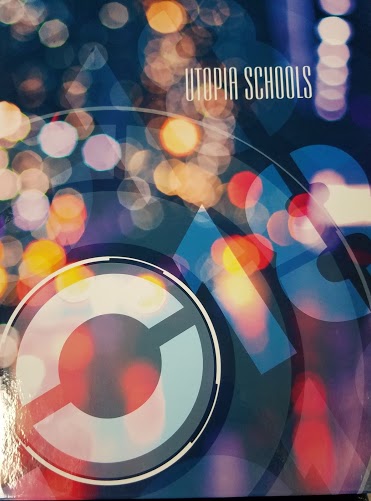 2017-18 Yearbooks Available
$40
See Mrs. Hawkes in the Computer Lab.